Lamborghini Club America

1

998 San Diego Meet Schedule of Events

October 16th, 17th, and 18th

This year marks the ninth annual San Diego meet of the Lamborghini Club - America.

This year, as in the past, we will use the same Hotel, located on beautiful Shelter Island for the central point of events. Make your room arrangements by calling them directly. Tell them you are with the Lamborghini Club.

Check out last year's event pictures to see what fun we all had!

The schedule of events is as follows:

Friday, October 16th

We will kick off this years' event aboard a large yacht in San Diego Harbor with a moonlight dinner cruise.The featured dinner will include Caesar salad, fresh baked sourdough bread, Filet Mignon with porcini Merlot Bordelaise sauce, boneless breast of chicken with sun-dried tomato and basil cream sauce, garlic & chive whipped potatoes, sauteed vegetable medley, and for dessert, cookies and cream cheesecake drizzled with vanilla cream and mild chocolate. The price of the cruise ($60.00/person) includes dinner, a live entertainment host, a DJ, dancing, and a fully hosted bar which serves only premium brands for the discriminating taste. And all this in the setting of one of the most beautiful harbors on earth. The night skyline in San Diego is a spectacular sight, especially from the bay. We will have a bus to run from the hotel and back. The cruise will board at 19:00 hours and sail at 19:30. Return to the pier is scheduled for 22:00 hours (10:00 PM for you landlubbers).
Saturday, October 17th
On Saturday morning, we will fire up our Lambos and convoy from the hotel to a Winery in Temecula for a lunch and wine tasting. This is a great opportunity to unwind for a very pleasant drive (approximately 45 minutes) up Interstate 15. The plan is to visit maybe one other winery. Price: $20.00/person. That evening, we are invited to enjoy the hospitality of Ray and Daran Grimm at their beautiful Rancho Santa Fe estate. Dinner at the Grimms will feature gourmet Italian cuisine. The price is $40.00/person. This is one of the high points of the San Diego weekend and is not to be missed!
Sunday, October 18th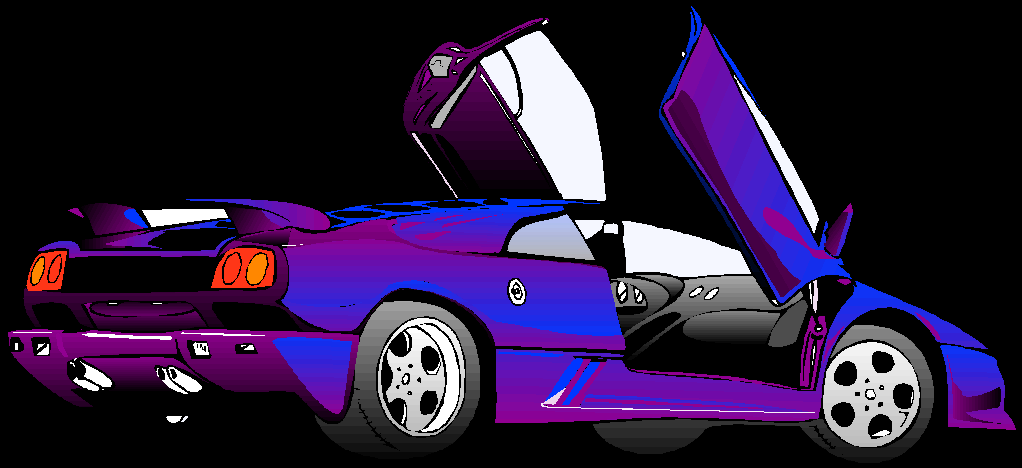 On Sunday, we have been granted corral parking at the San Diego Concours d'Elegance held on the bluffs in beautiful Torrey Pines, in La Jolla. This is a blue ribbon event that draws many of the same contestants you will see at the Pebble Beach Concours. Entry fee is the club rate of $15.00 per person. For those who wish to have a very special lunch, the concours is offering a catered gourmet meal in a tent overlooking the ocean at $100.00 per plate. Of that amount, $80.00 goes to Scripps Foundation and is fully tax deductible. Otherwise, there is plenty of food available from vendors at the event. We anticipate a leisurely day, surrounded by some of the world's most spectacular automobiles in a setting worthy of a picture postcard. Incidentally, the concours is looking for a few "Nordstrom" type volunteers to help out for this event. If you are interested in helping out, please call Betsy Adams at (619) 642-7469. By the way, we are the only exotic car club to get this invitation. This is a fantastic opportunity to showcase Lamborghinis! BRING YOUR CARS!!! For more specific information, call Jack Riddell @ (619) 463-1306 or E-MAIL

---